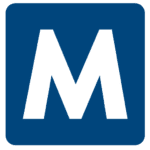 Malone
Apply with Google
Apply with Linkedin
Apply with Indeed
Job ID: 220344
Great Dane is hiring multiple Full-Time experienced Assemblers in Terre Haute, IN! To be considered for these opportunities, apply with our Recruiting Partner, Malone Workforce Solutions. These are DIRECT HIRE positions!



An Assembler performs multiple tasks using a variety of hand-held pneumatic tools and manufacturing equipment. Also, Assemblers build component assemblies. Specific duties may vary from department to department. Functions also vary within the department based on the specific tasks and types of materials to be assembled as directed.



Key Responsibilities:
Must be able to visually identify and sort parts consistently per standard work.

Supplies area with materials using an overhead crane, forklift, hand / powered carts or carrying materials by hand.

Keeps equipment and work area clean and orderly.

Observes all safety and security procedures.

Performs other routine duties as necessary.

Job Requirements:

STANDARDS: To perform the job successfully, an individual must be able to satisfactorily perform to the following Process, Quantity and Quality Standards:

Employee must be able to use pneumatic power tools and equipment of all types.

Employee must be able to perform and remember how to perform multiple tasks from day to day.

Employee must be able to perform the physical requirements listed in that section of this job description.

Employee must look for potential cost savings in the work process, help keep scrap and waste to a minimum and be efficient in use of all supplies.

The employee must perform the assigned tasks in a manner in which they meet or exceed the required production level.

The quantity of units, parts, assemblies and/ or installations that is expected will vary with the process being performed, customer specification, volume and location.

Trailer Builder must inspect his/her product as instructed by standard operating procedures.

Employee must host a self-motivating mentality, with action first approach to problem solving

Must have understanding of Lean Concepts

QUALIFICATIONS: To perform the job successfully, an individual must be able to satisfactorily perform each of the essential functions and skills listed below:

Ability to accurately read a tape measure and other measuring tools.

Ability to work with hands and to work in mechanically oriented situations following supervisor's instruction.

Aptitude to learn and retain new information.

Ability to follow instructions, given either verbally or in writing.

Ability to identify and resolve problems in a timely manner.

Ability to communicate effectively in English.
Physical Demands/Work Environment:
The physical demands and work environment characteristics described here are representative of those that must be met by an employee to successfully perform the essential functions of this job. Reasonable accommodations may be made to enable individuals with disabilities to perform the essential functions.


PHYSICAL DEMANDS:
Ability to stand and move about on concrete 8-12 hours a day. Ability to see, walk, bend, reach, grasp, stoop, kneel, twist, crawl, carry, climb (including ladders), work overhead, push, and pull.

Ability to do heavy lifting (up to 35 pounds)



These are DIRECT HIRE positions and they will fill up fast, apply now!

Malone and Great Dane are equal opportunity employers.
385

,
,
,
,
,


IN, Terre Haute
terre haute, indiana
Terre Haute, Indiana
indiana terre haute,
Indiana Terre Haute
terre haute indiana
terre haute indiana
terre haute, indiana