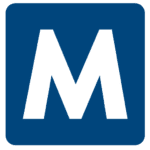 Malone
Apply with Google
Apply with Linkedin
Apply with Indeed
Job ID: 220337
Great Dane is hiring multiple Full-Time experienced Quality Control Technicians in Terre Haute, IN! To be considered for these opportunities, apply with our Recruiting Partner, Malone Workforce Solutions. These are DIRECT HIRE positions!



Job Summary: Under the direction of the Quality Supervisor, the Quality Technician (Lab) is responsible to perform measurements according to blueprints, investigations related to production defects or optimizations, daily measurements using in-process gaging, and of duties relating to in-process inspections to Built-in-Quality. The Quality Technician (Metrology) is responsible for programming and performing measurements according to blueprints related to PPAP, investigations, daily measurements, and special requests using sophisticated metrology tools. The Quality Technician (Weld) will inspect and verify welds according to blueprint and applicable standards using physical measurement and cut-etch weld analysis.

As duties and responsibilities change, this job description will be reviewed and subject to changes of business necessity. Duties include, but are not limited to those described below:



Key Responsibilities:
Complies with all safety and security procedures.

Demonstrates "Safety First" behaviors, including awareness of surroundings, awareness of co-workers in the workspace, and behavior-based safety practices.

Participates in problem solving team activities including defect cause analysis and prevention.
Must be able to perform assigned work with minimal supervision (after completion of training period).

Must be able to collaborate with production team members to meet production needs.

Support the other Quality Team Members as needed.

Maintain 5S standards within Quality Lab.

Train Central Fabrication team members on use of Quality Lab equipment.

Assist in creation of standard work processes.

Perform other duties as required.
Quality Technician (Lab) Specific:

Perform measurements on various production parts and equipment using common metrology equipment such as calipers, micrometers, height gages, etc.

Perform measurement system analysis and capability studies.

Perform in-house gage calibrations.
Quality Technician (Metrology) Specific:
Perform measurement collection using metrology tools such as CMM and ATOS GOM (3D scanner).

Perform measurement system analysis and capability studies.

Perform annual final assembly layouts.

Daily data collection of components, sub-assemblies, and finished assemblies.

Perform scheduled analysis of production tooling.

Manage quality lab gauge and tool calibrations (in-house and external calibrations).

Communicate with design engineering team regarding engineering drawing clarification.
Quality Technician (Weld) Specific:

Perform measurements on various production parts and equipment using common metrology equipment such as calipers, micrometers, height gages, etc.

Prepare and analyze weld samples made from production processes.

Create and distribute weld analysis reports.

Provide feedback to manufacturing engineering team based on weld analysis results.

Track and complete preventative maintenance on weld sample prep and analysis equipment.
Competencies:
Customer Focus: Is dedicated to meeting the expectations and requirements of internal and external customers; gets first-hand customer information and uses it for improvements in products and services; acts with customers in mind; establishes and maintains effective relationships with customers and gains their trust and respect.

Drive for Results: Can be counted on to exceed goals successfully; is constantly and consistently one of the top performers; very bottom-line oriented; steadfastly pushes self and others for results.

Integrity & Trust: Is widely trusted; is seen as a direct, truthful individual; can present the unvarnished truth in an appropriate and helpful manner; keeps confidences; admits mistakes; doesn't misrepresent him/herself for personal gain.

Functional Technical Skills: Has the functional and technical knowledge and skills to do the job at a high level of accomplishment.

Peer Relationships: Can quickly find common ground and solve problems for the good of all; can represent his/her own interests and yet be fair to other groups; can solve problems with peers with a minimum of noise; is seen as a team player and is cooperative; easily gains trust and support of peers; encourages collaboration; can be candid with peers.

Planning: Accurately scopes out length and difficulty of tasks and projects; sets objectives and goals; breaks down work into the process steps; develops schedules and task/people assignments; anticipates and adjusts for problems and roadblocks; measures performance against goals; evaluates results.

Priority Setting: Spends his/her time and the time of others on what's important; quickly zeros in on the critical few and puts the trivial many aside; can quickly sense what will help or hinder accomplishing a goal; eliminates roadblocks; creates focus.

Process Management: Good at figuring out the processes necessary to get things done; knows how to organize people and activities; understands how to separate and combine tasks into efficient workflow; knows what to measure and how to measure it; can see opportunities for synergy and integration where others can't; can simplify complex processes; gets more out of fewer resources.

Job Requirements:

Education:

Minimum of an Associate degree in a technical field

Ability to document written information accurately.

Good written and verbal communication

Ability to communicate effectively in English

Quality Technician (Lab) Specifics:

Familiarity with quality systems and processes such as IATF or ISO is a plus.

Read and interpret engineering prints

Proficiency in GD&T and experience in Gage R&R and MSA is a plus

Experience with gauging and fixturing

Proficiency in Excel, Word, and PowerPoint

Minimum 1 year experience with use of common metrology tools

Quality Technician (Metrology) Specifics:

Able to communicate technical data in an efficient manner

Familiarity with quality systems and processes such as IATF or ISO is a plus.

Able to read and understand technical engineering drawings, GD&T proficiently

Must be able to communicate and present results to management

High degree of Microsoft Excel proficiency

Automotive industry (or similar) a plus

Able to perform mathematical computations such as arithmetic and trigonometry

Understanding of root cause analysisis a plus (ex. DMAIC, PDCA, Six Sigma)

Quality Technician (Weld) Specifics:

Ability to read welding drawings

Minimum of 1 year weld analysis experience

Proficiency in Excel, Word, and PowerPoint

Physical Demands/Work Environment:

The physical demands and work environment characteristics described here are representative of those that must be met by an employee to successfully perform the essential functions of this job. Reasonable accommodations may be made to enable individuals with disabilities to perform the essential functions.

Physical demands:

While performing duties of job, employee is occasionally required to stand; walk; sit; use hands to finger, handle or feel objects; reach with hands and arms; talk and hear. Specific vision abilities required by the job include close and distance vision.

Work environment:

The noise level in the work environment is usually minimal to moderate. Employees must wear all mandated PPE which includes at least protection for the eyes, ears, hands, head, body, and feet.
These are DIRECT HIRE positions and they will fill up fast, apply now!

Malone and Great Dane are equal opportunity employers
400

,
,
,
,
,


IN, Terre Haute
terre haute, indiana
Terre Haute, Indiana
indiana terre haute,
Indiana Terre Haute
terre haute indiana
terre haute indiana
terre haute, indiana