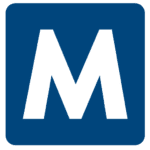 Malone
Job ID: 219557
A hospital in Washington is looking for an experienced OR RN for a travel contract.
The right candidate will have 2 full years of experience, hold an active BLS and WA License. Pending license needed to submit. Temp license takes approximately 4 weeks.
Required Certifications BLS
Common Cases neuro, spine, ortho, vascular, thoracic, general, trauma, gyn, urology, ENT, robotics, plastics
Experience or 'Must have' skills 2 yrs OR experience. Preferably trauma experience, Needs Robotics experience
Scrubbing required – RN's No
Weeknight/Call Requirement 2-3 calls in a 6-week schedule
Weekend/Call Requirement 2-3 calls in a 6-week schedule
Holiday/Call Requirement Is there a mandatory call/standby requirement? 2-3 calls in a 6-week schedule
What is call response time? 20 minutes for trauma; 30 minutes for non-trauma
Floating Requirements To Walters
Scrub Color/Dress Code We provide hospital scrubs
• First Day Benefits Available
• Blue Cross Blue Shield Insurance that includes health, prescription, dental and vision coverage.
Apply now and a recruiter will contact you with more information on this and other vacancies that interest you.
*Malone Healthcare is an Equal Opportunity Employer*
603