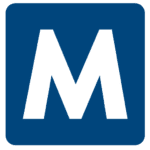 Malone
Apply with Google
Apply with Linkedin
Apply with Indeed
Job ID: 215977
Malone is hiring a S&OP (Sales, Operations and Planning Manager) for our client. (Direct Hire!) Join a Global Industry leader known for their 140-year track record of developing & delivering innovative ground support solutions across five continents, and 25 countries. A great career opportunity with exceptional benefits, 401k plan and pension! Apply today!



Location: Georgetown, Kentucky (relocation assistance is available).

Base salary -120k, plus a 10% bonus.

Industry Experience Required: Steel, Chemical or Manufacturing Industry experience.



Sales, Operations & Planning Manager Job Description:

Daily Duties & Responsibilities:

*Leads the planning processes across the Region, ensuring that site planning teams are operating to the required standards and procedures

*Provides customer service excellence by linking manufacturing and operations to deliver daily requirements on time & efficiently and ensures daily & weekly demand signals are identified early & acted on swiftly at each site

*Oversees Production Scheduling at all locations

*Coordinates cross functional activities within Supply Chain, Manufacturing, Inventory Control & Shipping/Receiving

*Manages flow of materials between customers and COMPANY locations

*Serves as a primary point of contact for and liaison with sales, logistics, & manufacturing departments

*Oversees the scheduling department

*Directly supervises all employees within the Production Control/Inventory Control department

Skills, Experience and Education Requirements:

*Bachelor's Degree or equivalent; or seven (7) years related experience and/or training; or equivalent combination of education and experience

*Two (2) to four (4) years' experience as a Production and Inventory Control Manager.

*The ability to navigate between sales, supply chain and manufacturing

*The ability to deliver results

*Exhibit effective communication skills (both written and verbal) to work in a team environment.

*Excellent analytical ability.

*Ability to understand complex flow of materials and processes and ability to interface with all departments and/or customers.

*CPIM, APICS certification is preferred.


Malone is an equal opportunity employer.
341

KY, Louisville
louisville, kentucky
Louisville, Kentucky
kentucky louisville,
Kentucky Louisville
louisville kentucky
louisville kentucky
louisville, kentucky


KY, Georgetown
georgetown, kentucky
Georgetown, Kentucky
kentucky georgetown,
Kentucky Georgetown
georgetown kentucky
georgetown kentucky
georgetown, kentucky

Kentucky Louisville