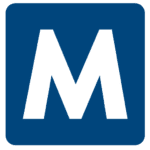 Malone
Job ID: 213742
Manufacturing Engineer
Salary: $70,000- $80,000

Shift: 1st M-F
Location: 2006 Kentville Rd, Kewanee, Illinois, United States









JOB DESCRIPTION
We are growing at Great Dane, we need you to reach the next level. We offer competitive pay, great benefits, 401k, and pension.


Great Dane turns innovative ideas into advances in trailer technology, creating new solutions in the transportation and supply chain industry. Our teams craft trailers that deliver essential goods and services, turning the wheels of the American economy.


The Company:

For more than 120 years, Great Dane has earned its reputation as an industry leader in technology, innovation and quality. Our commitment to building superior products and fulfilling customer needs has taken us from a small steel fabricating company to the most-recognized trailer manufacturer in the world. With thousands of employees worldwide, teamwork and collaboration are valued here. We look for employees who are driven, determined and ready to accelerate their future. With advancement opportunities, training and tuition reimbursement – the road ahead is paved with possibilities.


The Position:

We're looking for a Manufacturing Engineer.
Directly responsible for the development and implementation of capital projects. These positions also work closely with Plant and Branch Operations in order to anticipate and resolve issues. Develops manufacturing processes.
QUALIFICATION
Education: A bachelor's degree in Industrial or Mechanical engineering with 5 – 10 years of experience or the equivalent combination of experience and/or education is required for this position.
• Skills:
o Basic knowledge of mechanical and electro-mechanical systems
o Asset justification
o Industrial engineering skills such as work measurement, labor reporting and plant layout
o Understanding of building and maintenance contracts including liability issues
o Basic knowledge and understanding of the manufacturing processes
o Computer skills including MS Office and AutoCAD
o Analytical analysis and problem-solving skills
o Strong communication and organization skills
o Understanding of compliance regulations and codes
o Travel: Occasional

o A favorable background screening, Drug Screening, and proof of work authorization in the United States is required for employment.
Responsibilities:
Key Responsibilities Manufacturing Engineer Level I:
• Coordinates maintenance and repair services for plan locations.
• Follows manufacturer's instructions and established procedures, requesting special services as needed.
• Conducts plant visits to assist with project planning, process improvement and to maintain company assets.
• Provides manufacturing engineering information to customers.
• Responsible for capital expenditure program (budgeting, project planning and implementation).
• Develops cost reduction, quality and safety enhancement projects/opportunities.
• Performs payback analysis, obtains quotes and oversees project installation.
• Improves manufacturing efficiency thru analysis and workflow planning.
Why Should You Apply?
• Do you enjoy developing and implementing capital projects? You'll be helping your team with these processes daily.

• Do you love being the Subject Matter Expert when it comes to developing manufacturing processes?

• Want to make a difference in the USA? Our Trailers are on the roads everywhere transporting every type of product. You will have made that possible.

• Competitive Pay, Great Benefits, Advancement Opportunities, and Pension

• Work schedule is Monday-Friday, dayshift with occasional travel/weekend work.



***MUST BE US CITIZEN OR HAVE GREEN CARD.


Great Dane is an Equal Opportunity Employer
389