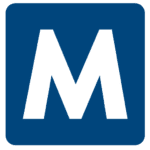 Malone
Job ID: 213731
Malone Workforce Solutions is hiring in Scarborough ME.
$17/hour
8am-5pm working 2 to 5 days a week.
Must valid driver's license and clean driving record.
This position is assisting our wildlife team in excluding animals from building and replacements of insulations.



Animals are most often squirrels, bats, and rodents. This is done by installing one-way doors that allow the animals to leave.



Must be able to lift up to 50 lbs., be comfortable working in tight spaces.



456