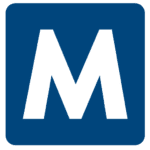 Malone
Job ID: 213709
Financial Analyst
Location: Stamford, CT
Hourly Rate: $48.20



Position Length: 3 months to hire
Job Description:
In this role, you will join our Treasury team in Stamford, CT supporting financial analysis, trust investments and projects related to the Company's global retiree benefit plans, including defined benefit, defined contribution, retiree medical and other benefit plans.



Responsibilities:
Support the development of an annual budget and forecasts related to our global pension and retiree medical plan budgets.

Utilize financial models to analyze the impact of strategic initiatives related to the pension and benefit plans on the corporation.

Support the preparation of annual financial statements, annual audits, and all regulatory filings, such as 5500s and 990s, for defined benefit, defined contribution and other benefit plans. Assist in reviewing related sections of the Company's 10K and 10Qs.

Pay benefit plan invoices, reconcile plan expenses, and plan accounting, reconcile plan asset performance, prepare journal entries, monitor and manage liquidity for benefit payments, fund benefit plan trusts as required and rebalance assets as needed.

Support monitoring and analysis of investment managers for global pension plans and 401k plans.

Update dashboards and assist in the preparation of communications for regular Trust Investment Committee meetings and reviews with senior management.

Perform additional duties as required


Requirements and Skills Needed:

As a Treasury Benefits Analyst, you have:

BA/BS with a focus in Finance, Accounting or Economics preferred.

3-5 years of experience in Benefits, Corporate Treasury and/or Accounting. Defined benefit and/or defined contribution experience a plus.

Financial modeling, problem solving and project management experience; demonstrable leadership skills and ability/experience in influencing others; strong oral and written communication skills, including an ability to listen and to articulate complex concepts in a manner that is audience appropriate.

Highest standards of accuracy and precision; highly organized; comfortable working in a matrixed environment.

Ability to multi-task and work independently and as part of a team.

High level of proficiency with MS Excel, PowerPoint, and Word.

Knowledge of Bloomberg, FX All, SAP and on-line banking systems a plus.
APPLY TODAY for a BETTER TOMORROW!



Malone Workforce Solutions is an equal opportunity employer.
456