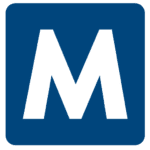 Malone
Job ID: 213050
Are you looking for a career where you can use your skills ?How about a long-term job with great growth potential?
We have the job for you! These are full time, temp to hire roles! These positions offer competitive pay, full time benefits and more!!!
Apply today!
shift hrs: 7am-5pm

$18 / hour

Currently looking for dedicated full time seasonal workers with some visual and decorations installation experience preferred but not required. Duties Install displays. Assemble and or refurbish decor. Install Decor at various locations. Self motivated. Attendance and Punctuality is a must. Ability to work independently and on a team. All applicants must be able to work with your hands have impeccable listening skills and excellent follow through. Must be dependable and flexible. This is a physically demanding job where you must be able to be on your feet for extended periods of time in various temperatures and able to lift over 25 lbs. without assistance and also climb ladders of various heights of 10 15 ft. or so. Will be ladder trained. The hours will start off as 800 AM to 5 PM Monday Through Friday with the potential for evening overtime but will change to a varied schedule as we approach the holidays to include late evenings early mornings weekends and possible overnights Will only be driving about 20% of the time during the week.
456