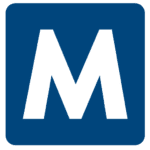 Malone
Job ID: 206987
Malone Workforce Solutions is hiring for Kitchen Stewards in Hapeville, GA. Enjoy excellent benefits and opportunity for growth with the company. Jobs will go fast, so don't wait!



Kitchen Steward Details:

Temp-to-Hire, $13.50

1st shift, 7am – 3:30pm

2nd shift, 3pm – 11:30pm

5 day work week will include Saturday and Sunday

Must be available to work holidays as well.

Employees receive one free meal a day.
Kitchen Steward Responsibilities:
Maintains an establishment's kitchen and surrounding areas.

Working in Hotel kitchen. Duties including cleaning stoves, ovens, refrigerators, dishwasher and dishes.

Requires attention to detail, physical strength and stamina

Preform detailed deep cleans when required.

Clean, disinfect and store all equipment at end of shift.

Maintain a positive relationship with employees and guest.

Kitchen Steward Requirements:

Previous Kitchen Steward experience preferred but not required.

Must be willing to submit to a drug screen and background check.

Maintain positive, outgoing, and friendly attitude.
Malone Workforce Solutions is an Equal Opportunity Employer
361