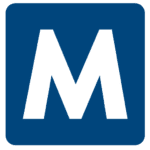 Malone
Apply with Google
Apply with Linkedin
Apply with Indeed
Job ID: 197371
Malone Workforce Solutions is hiring Package Handlers in Lockport, IL. Various shifts are available immediately for these temp to hire positions. This is a dynamic culture that offers growth opportunities, excellent benefits and a great work/ life balance!

Package Handler Highlights:
1st shift $17.50

2nd shift $18.75

Tuesday – Saturday

Sunday – Thursday

Temp to Hire

Growth Opportunities

Great Benefits
Package Handler Will Be Responsible For and Assist In:
Material handling and warehousing functions required in the receiving, processing, storing, moving, and shipping packages

Inspect loaded pallets before pulling from the line

Stages pallets for shipping

Prepares for material handling area set up pallet and sack

Position pallets appropriately, cuts stretch film or opens postal sacks or bags to free freight

Stack packages on feed conveyer with labels facing up or forward

Ensure packages have continual flow

Set aside opened, damaged, or empty packages and inform supervisor

Advise when load is complete

Move and empty pallets

Maintains a quality environment by ensuring proper freight separation

Select package off feed conveyer and scan package using specific scanning guidelines to ensure an efficient scanning speed

Measure package to determine if any additional postage necessary

Determine if Priority Balloon NMF or Oversized and flag correctly in system

Ensure scan corresponds with mail class being processed

Identify any opened empty or damaged packages and advise supervisor

After scanning move package to correct place based on route code

Safely operating and servicing mechanical, motorized, and or electrical equipment in the facilities work environment

Other duties as assigned by management
Qualifications:
General Warehouse Experience Required

RF Scanner Experience

Ability to read/write and interpret documents

Ability to walk, stand, stoop, reach and lift/carry items of varying weight throughout shift

Malone Workforce Solutions is an Equal Opportunity Employer.

276

IL, Bolingbrook
bolingbrook, illinois
Bolingbrook, Illinois
illinois bolingbrook,
Illinois Bolingbrook
bolingbrook illinois
bolingbrook illinois
bolingbrook, illinois


IL, Lockport
lockport, illinois
Lockport, Illinois
illinois lockport,
Illinois Lockport
lockport illinois
lockport illinois
lockport, illinois

Illinois Bolingbrook