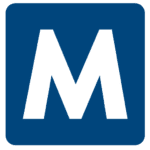 Apply with Google
Apply with Linkedin
Apply with Indeed
Job ID: 190453
Malone Staffing has new 1st shift openings in town to save that gas! Great local East side opening for a Blender- Mixer Operator 3 days off a week!
Like long weekends? Malone Staffing has you covered!
Mixing operators – Blenders schedule
Work 4 days and have Friday- Sunday off – More time for family, friends , and hobbies!
Job Details and Hours: Work 4 days only!
Monday- Thursday
7am-5:30pm 3 days off!!
Weekly Pay
Temp to hire
Benefits available
Blender- Mixer will move materials
Weigh Materials
Take Samples to Lab
Job requirements:
Must have 1 year forklift experience
Basic Math Skills
Follow written directions
Feed machines materials
Keep work area Clean
Please apply with Malone Staffing and call us at 812.463.3164
Malone Staffing is an equal opportunity employer


IN, Evansville
evansville, indiana
Evansville, Indiana
indiana evansville,
Indiana Evansville
evansville indiana
evansville indiana
evansville, indiana

Evansville Indiana