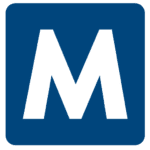 Apply with Google
Apply with Linkedin
Apply with Indeed
Job ID: 186177
Welder Summary:



NO weekends! Wonderful opportunity for TIG/MIG Welders to work for a Boeing supplier here in San Antonio!!!



Welder Perks:

No weekends

$19.00 per hour

Weekly pay

Monday – Friday

Dedicated day shift

Overtime available

Benefits available
Welder Responsibilities:
Create

quality

welds

according

to

blueprint s

(weld

symbols); inspects welds for accuracy.

Prepare

productto

be

weldedby

grinding,

drilling,

milling,

tapping

and

cutting steel or aluminum parts.

Consults blueprints and sketches in order to execute jobs and tasks to specification. Assesses equipment, structures, materials, and job specifications for appropriate welding positions and methods. Monitors equipment for appropriate usage and temperature.

Change

wire, gas

tanks,

as

needed.
Develops working knowledge of dozens of methods used for welding a variety of materials and components.

Trims metal components using heat, fire, and electricity.

Monitors work environment for hazards and maintains healthy ventilation levels to avoid particle or gas inhalation.

Follows safety protocol, including wearing proper protective equipment.

Operate fork lift.

Perform first item and in-process inspections for accept/reject and annotate the Work Order travelers as required.
Welder Additional Information:
Must have welding tools and helmet

1 to 5 years experience

Experience welding flux core, stainless steel, & aluminum

Must submit to a background check and drug screen
Malone is an Equal Opportunity Employer.
402

TX, San Antonio
san antonio, texas
San Antonio, Texas
texas san antonio,
Texas San Antonio
san antonio texas
san antonio texas
san antonio, texas


TX, San Antonio
san antonio, texas
San Antonio, Texas
texas san antonio,
Texas San Antonio
san antonio texas
san antonio texas
san antonio, texas

Texas San Antonio