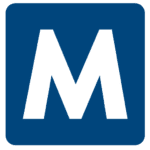 Apply with Google
Apply with Linkedin
Apply with Indeed
Job ID: 186170
CNC Machinist Summary:



NO weekends! Wonderful opportunity for CNC Machinists to work for a Boeing supplier here in San Antonio!!!



CNC Machinist Perks:

No weekends

$19.00 per hour

Weekly pay

Monday – Friday

Dedicated day shift

Overtime available

Benefits available
CNC Machinist Responsibilities:
Plans machining by studying work orders, blueprints, engineering plans, materials, specifications, drawings, reference planes, locations of surfaces, and machining parameters; interpreting geometric dimensions and tolerances (GD&T).

Verifies stock to determine that it meets drawing specifications.

Programs mills and lathes by entering instructions, including zero and reference points; setting tool registers, offsets, compensation, and conditional switches; calculating requirements, including basic math and proving part programs.

Sets-up mills and lathes by installing and adjusting three- and four-jaw chucks, tools, attachments, collets, bushings, cams, gears, stops, and stock pushers; indicating devices; tramming heads.

Loads feed mechanism by lifting stock into position.

Verifies settings by measuring positions, first item run part.

Maintains specifications by observing drilling, grooving, and cutting, including turning, facing, knurling and thread chasing operations; taking measurements; detecting malfunctions; troubleshooting processes; adjusting and reprogramming controls; sharpening and replacing worn tools

Maintains safe operations by adhering to safety procedures and regulations.

Documents actions on production Work Orders and in-process inspections.

Updates job knowledge by participating in educational opportunities; reading technical publications.

Accomplishes organization goals by accepting ownership for accomplishing new and different requests; exploring opportunities to add value to job proficiency.
CNC Machinist Additional Information:
Must have full set of machine operator tools

Requires 3 to 5 years experience

Requires Mazak exeperience

Relevant machining certifications a plus

Must submit to a background check and drug screen
Malone is an Equal Opportunity Employer.
392

TX, San Antonio
san antonio, texas
San Antonio, Texas
texas san antonio,
Texas San Antonio
san antonio texas
san antonio texas
san antonio, texas


TX, San Antonio
san antonio, texas
San Antonio, Texas
texas san antonio,
Texas San Antonio
san antonio texas
san antonio texas
san antonio, texas

Texas San Antonio