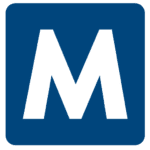 Malone
Apply with Google
Apply with Linkedin
Apply with Indeed
Job ID: 184142
MACHINE OPERATOR-MOLDING/INSPECTION/ASSEMBLY
Work for a Leading World Class Blow-Molding and Automotive Supplier of FLP Boards, FLP Lite Boards. Take a step forward in your career and join a multicultural team of experienced professionals and its positive work environment.
Assembly Monday-Friday, 6am to 2:30
Molding 1st shift Monday-Friday, 6am-2:30pm.
Molding 2nd shift Monday-Friday, 2pm-10:30pm.
Molding 3rd shift Monday-Friday
10pm-6:30am
Pay increases for every new job you are trained on
APPLY AT MALONEJOBS.COM OR CALL 812-662-7754.
MALONE IS AN EQUAL OPPROTUNITY EMPLOYER
385

IN, Greensburg
greensburg, indiana
Greensburg, Indiana
indiana greensburg,
Indiana Greensburg
greensburg indiana
greensburg indiana
greensburg, indiana


IN, Shelbyville
shelbyville, indiana
Shelbyville, Indiana
indiana shelbyville,
Indiana Shelbyville
shelbyville indiana
shelbyville indiana
shelbyville, indiana

Indiana Greensburg