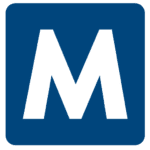 Malone
Job ID: 176917
Malone Solutions is hiring associate's NO EXPERIENCE REQUIRED, light industrial work for a Plastics Credit Card Company! Located in the town of Bolingbrook, IL. 1st Shift $15/hr. Everyone is welcomed! Get your foot in the door at a great company with lots of room for growth! Call Malone today and get started tomorrow 630-783-9934.
Production Highlights:
Very light work

NO HEAVY LIFTING

MODERATE PACE

No Experience Required

Temp – to – Hire

Over time available

1st Shift / 10-12 Hour Shifts

Must be able to stand at work station for entire shift.
Responsibilities:
Inspect quality of printing materials

Read and follow job tickets and work orders

Loading materials into machine

NO HEAVY LIFTING REQUIRED

Requirements:

Must be willing to submit to a Drug Test & Background Check

Must be able to lift up to 20

lbs.

continuously throughout the shift

Must be detailed orientated

Must be able to stand and walk entire shift
Malone Solutions is an Equal Opportunity Employer
391