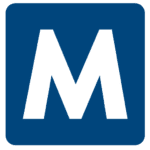 Malone
Apply with Google
Apply with Linkedin
Apply with Indeed
Job ID: 176519
Malone is now hiring product specialist in Hebron, KY on 1st and 3rd shift for a well known

global eCommerce logistics and strategy company that partners with some of the largest brands in the world to distribute product on Amazon, Walmart, eBay, and more. This is the perfect opportunity for you!





Product Specialist Highlights:

TEMP TO HIRE WEEKLY PAY!

PERMANENT PLACEMENT AFTER 520 HOURS.

1st shift and 3rd shift available



OT opportunities avaialble

$16.25 /hour 30 day bump to $18.25 on 1st shift

$18.30 / hour 30 day bump to $20.50



Product Specialist Responsibilities:
•

Work with internally facing programs and software to manage inventory and process flow
•

Detail oriented and ability to work on multiple projects at the same time
•

Oversee small teams of warehouse employees to solve problems
•

Coordinate and partner with other teams to accomplish tasks
•

Ability to prioritize tasks and orders according to relevance of business needs
•

Validate inventory accuracy
•

Communicate respectfully and effectively with associates when product quality is at risk
•

Communicate with labeling leads and/or other members of labeling team when issues are resolved




Previous warehouse experience preferred. Proficient use of computers, Microsoft Office Suite- Excel. Experience using WMS
Physical Requirements: Ability to stand for 8-10 hours a day. Lifting up to 50 pounds. Regularly bend, stretch, lift and reach. Able to pull and push.



Malone is an equal oppurtuunity employer.
413

KY, Florence
florence, kentucky
Florence, Kentucky
kentucky florence,
Kentucky Florence
florence kentucky
florence kentucky
florence, kentucky


KY, Hebron
hebron, kentucky
Hebron, Kentucky
kentucky hebron,
Kentucky Hebron
hebron kentucky
hebron kentucky
hebron, kentucky

Kentucky Florence