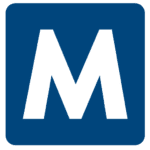 Malone
Job ID: 174205
A large hospital in Arizona is looking for experienced nurses to work a travel assignment on their Neuro Telemetry unit.
The right candidate will have 2 years of experience and hold an active BLS, ACLS, and AZ license or compact.
***Must be able to Titrate drips, Amio, Cardizem, and Insulin Drips***
– Unit: Neuro Tele (5NNB and 7NNB)
– Certs: BLS, ACLS, 2 years experience, neuro experience highly preferred.
– Charge Nurse: Yes, take light patient assignment.
– Nurse Aides: Day – 4, Night – 3. BS, VS, straight cath.
– Weekend Requirement: 4 weekend shifts in 8 weeks.
– Holidays: Worked into perm holiday rotation.
– Scrub Color: Steel gray
– Tele: Central monitoring. Must be able to interpret EKG
– Hospitalist or Intensivist in house: No
– IV Team: SWAT RN available for difficult IV sticks.
– Pharmacy 24/7: Yes, central
– Floating: Float to tele units, tele overflow in ICU,
– Floor specific orientation: 2 days on the floor.
– Common diagnosis / Types of patients: Trached patients, CVA, TBI, Spinal surgery, encephalopathy, ESRD, psych issues, brain tumor.
– Additional Notes: Heparin, Amio, Cardizem – titrated. LOS average 4-5 days. Fast paced, high turn around unit. Bedside report.
• First Day Benefits Available
• Blue Cross Blue Shield Insurance that includes health, prescription, dental and vision coverage.
Apply now and a recruiter will contact you with more information on this and other vacancies that interest you.
*Malone Healthcare is an Equal Opportunity Employer*
590