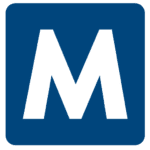 Malone
Apply with Google
Apply with Linkedin
Apply with Indeed
Job ID: 169555
Malone Solutions is searching for a Sr. Accountant for a Global Engineering Firm in Marietta Georgia. The Sr. Accountant will thrive in a collaborative, fast-paced and strategic organization.


The Senior Accountant is responsible for assisting the Controller with the accounting operations of the company. Responsibilities include checking and tracking cash flow, payroll, purchase agreements, completing ACH transfers for electronic payments, preparing reconciliations for bank accounts and credit card accounts, updating sales tax, month-end close and assisting in annual audits. Providing support in preparation of multi-states sales tax returns; is cross trained with A/P and A/R functions. Performs account reconciliations of financial statements accounts; identifies and resolves out of balance issues.



Responsibilities:

• Prepare the general ledger monthly entries and reconciliations and assist with financial reporting.

• Support the accounting staff as needed to ensure success in meeting deadlines for proper reporting as well as A/P, A/R, and Payroll requirements.

• Work with the Controller to maintain all accounts, ledgers, and reporting systems ensuring compliance with appropriate GAAP standards and regulatory requirements.

• Monthly reconciliation of Bank, Credit Card, and Balance Sheet accounts for review and approval by the Controller to ensure that month-end close meets the scheduled deadlines.



Qualifications:

• Bachelor's Degree Accounting OR Finance; CPA desired

• 3 years' experience and will be responsible for assisting with accounting month-end close, financial reporting.

• Must possess basic word processing skills using Microsoft Office and advanced knowledge of Excel, specifically with manipulating and analyzing data, pivot tables, etc.

• Paychex payroll system, accounting software (Microsoft Dynamics AX 2012) preferred.





Malone Solutions is an equal opportunity employer.
463

KY, Louisville
louisville, kentucky
Louisville, Kentucky
kentucky louisville,
Kentucky Louisville
louisville kentucky
louisville kentucky
louisville, kentucky


GA, Marietta
marietta, georgia
Marietta, Georgia
georgia marietta,
Georgia Marietta
marietta georgia
marietta georgia
marietta, georgia

Kentucky Louisville