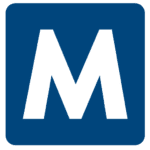 Malone
Apply with Google
Apply with Linkedin
Apply with Indeed
Job ID: 164793
MALONE IS HIRING A QUALITY ENGINEER! Our client, with a history dating back to 1900, has established itself as the transportation manufacturing solutions leaders of today. Join a team with a legacy that comes from the dedicated, hard-working, driven and challenge-focused employees that make this company what it is today. Apply today!
Quality Engineer Position Summary:
• Direct hire/full time

• 4 day work week (Monday – Thursday)

• Location- On-site Danville, PA (Relocation assistance is available)

• Competitive salary based on experience

• Exceptional benefits package & 401k plan w/match. *Pension plan available after one year of employment.

• Continuing Education

(Bachelor's Degree required)



Career Pathways:

• Potential Growth Opportunities: Quality Manager
Job Description:
Under the direction of the Quality Manager, the Quality Engineer is responsible for providing support across all existing
Quality applications. This role will be exposed to a variety of areas across the plant environment.
Key Responsibilities:
• Collaborate with Company's quality and engineering personnel to determine critical part features and review
manufacturability of design. Make recommendations to modify part specifications and tolerances as necessary
to support cost effective production.
• Provide quality engineering support to operations ensuring consistent application of quality techniques
• Resolve quality issues of capability, tolerancing, and materials related issues.
• Resolve quality issues by identifying problems, examining solution options, and implementing action plans.
• Effectively communicate and reinforce Company's commitment to quality improvement efforts
• Participate in the Advanced Product Quality Planning activities to determine appropriate use of existing and new
measurement systems during new tool or process design and startup.
• Coordinate pre-launch production trial run process monitoring.
• Participate and lead development of Failure Mode and Effects Analysis (FMEA).
• Facilitate and promote use of appropriate problem-solving techniques for effective root cause analysis and
successful corrective action.
• Apply appropriate use of statistical techniques.
• Determine and apply appropriate Measurement System Analysis tools.
Job Requirements:
• Education: Bachelor's degree in engineering, prefer Manufacturing or Mechanical
• 1-3+ years of relevant work experience in automotive or heavy industrial environment required
• Exceptional mechanical aptitude (i.e. intuitive understanding of mechanical processes)
• Proven track record of driving continuous quality improvement in a manufacturing environment.
• Proficient in Microsoft Office products, including advanced data functions in Excel.
• Travel: Occasional travel to suppliers or corporate office may be required.
Malone is an equal opportunity employer
340

KY, Louisville
louisville, kentucky
Louisville, Kentucky
kentucky louisville,
Kentucky Louisville
louisville kentucky
louisville kentucky
louisville, kentucky


PA, Danville
danville, pennsylvania
Danville, Pennsylvania
pennsylvania danville,
Pennsylvania Danville
danville pennsylvania
danville pennsylvania
danville, pennsylvania

Kentucky Louisville