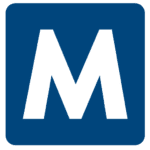 Malone
Job ID: 162588
Malone Solutions is hiring for Praxair for Inbound Customer Service Representative and Outbound Collector in Ankeny IA.
Pay rate start at $14-$17/hour
Shift 1st
Monday-Friday 8:30a-5p
Job Description:
-Answer inbound phone calls from internal and external customer.
-Process customers payments-make credit release decisions following procedures.
-Refer customer disputes to field personnel for final resolutions.
-Make payment arrangements on delinquent accounts. Escalate customer disputes and collections situations as necessary.
-Contact customers regarding delinquent payments and assists in the collection of past due accounts.
-Responsible for the investigation and analysis of credit information while working within established guidelines.
Skills:
Typing at least 40 WPM, Excel experience,
456