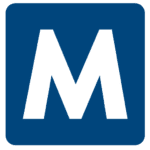 Malone
Job ID: 160610
Quality Control Inspectors 1st, 2nd and 3rd shifts.



$15 to $16.00 an hour

Paid Weekly!!!



Quality Control Inspector Roles and Responsibilities Candidates will be required to conduct quality inspection activities including physical manipulation, measurements, and data collection. They must follow systematic instructions. Candidate must have the ability to maintain focus on detailed criteria over extended periods of time. All candidates must have good eyesight (corrective lenses are permitted). They must be physically capable of performing tasks that may include prolonged standing, continuous walking and/or repetitive lifting component parts or assemblies over extended shift lengths. Strong communication skills (oral and written) combined with a positive attitude toward customers and co-workers are expected. Overtime and shift work may be required.



Job highlights
Identified by Google from the original job post
<g-expandable-container jscontroller="QE1bwd" data-npd="1″ data-slct="mnr-c" jsaction="C7xow:Z6bwpe;xNpQtd:Nh5q2c;U6VCqe:GsRPff;Ep2Mgc:AgioGc;BDs6B:fW2qAb;ep03Ne:AvkpRc;gvA4Rc:yELBLe" aria-expanded="true">
<g-expandable-content jscontroller="Ah7cLd" jsaction=";rcuQ6b:npT2md" aria-hidden="false" data-ead="1″ data-eb="0″ data-mt="0″ data-npd="1″>
Qualifications

•

Safety shoes and safety glasses are required

•

Good attention to detail and a desire for quality work

Responsibilities

•

The Quality Inspector is an entry level position at Q2 Management

•

This role is responsible for inspection and rework activities at various customer sites

•

You will be inspecting automotive parts in adherence to provided work instructions

•

Together, your team will evaluate parts and assemblies to ensure client production is building safe and visually perfect cars

•

Manual and visual inspection of automotive parts

•

Reach inspection targets as established by Project Leader

•

Diligently follow work instructions

•

Parts vary, typically light work

•

All training is provided

•

Performing automotive inspection work

Benefits

•

Medical, Dental, Vision, Disability and Life Insurance Coverage

•

Opportunities for Advancement









</g-expandable-content>
Job description
• Q2 Management Inc is a provider of Quality Inspection and Containment services to the automotive OEM supply chain. With branches supporting the United States and Canada, Q2 Management delivers benchmark service standards supported by our industry leading Quality Inspection Management System InspeQ Tech®.

• Job Summary:

• The Quality Inspector is an entry level position at Q2 Management

• * This role is responsible for inspection and rework activities at various customer sites. You will be inspecting automotive parts in adherence to provided work instructions. Together, your team will evaluate parts and assemblies to ensure client production is building safe and visually perfect cars. • * Responsibilities:

• Manual and visual inspection of automotive parts

• Reach inspection targets as established by Project Leader

• Diligently follow work instructions • Parts vary, typically light work

• All training is provided • Basic Qualifications:

• Safety shoes and safety glasses are required

• Ability to stand for up to 8 hours in an automotive manufacturing environment

• Performing automotive inspection work

• Good attention to detail and a desire for quality work



• Benefits: (full time)

• Full-Time Hours and Overtime

• Medical, Dental, Vision, Disability and Life Insurance Coverage

• Opportunities for Advancement

• Vacation Pay

</g-expandable-container>
400