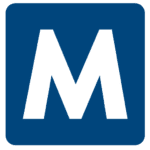 Malone
Apply with Google
Apply with Linkedin
Apply with Indeed
Job ID: 160610
Malone Solutions is currently taking applications for Quality Inspector
Shift: 1st- 6a-2:30p | 2nd- 2p-10:30p | 3rd- 9:45p-6:30a
Payrate: 1st=15.40$ | 2nd/3rd= 16.50$
2 locations: Athens off Madison Ave | VW Plant in Chattanooga

Dress code: Jeans and steel toes.




Job description



Q2 Management Inc is a provider of Quality Inspection and Containment services to the automotive OEM supply chain. With branches supporting the United States and Canada, Q2 Management delivers benchmark service standards supported by our industry leading Quality Inspection Management System InspeQ Tech®.



Job Summary

The Quality Inspector is an entry level position at Q2 Management. This role is responsible for inspection and rework activities at various customer sites. You will be inspecting automotive parts in adherence to provided work instructions. Together, your team will evaluate parts and assemblies to ensure client production is building safe and visually perfect cars.



Responsibilities:

• Manual and visual inspection of automotive parts

• Reach inspection targets as established by Supervisor

• Diligently follow work instructions

• Parts vary, typically light work

• All training is provided Basic Qualifications:

• Safety shoes and safety glasses are required

• Ability to stand for up to 8 hours in an automotive manufacturing environment

• Performing automotive inspection work

• Good attention to detail and a desire for quality work




400

TN, Cleveland
cleveland, tennessee
Cleveland, Tennessee
tennessee cleveland,
Tennessee Cleveland
cleveland tennessee
cleveland tennessee
cleveland, tennessee


TN, Chattanooga
chattanooga, tennessee
Chattanooga, Tennessee
tennessee chattanooga,
Tennessee Chattanooga
chattanooga tennessee
chattanooga tennessee
chattanooga, tennessee

Tennessee Cleveland