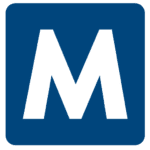 Malone
Job ID: 149922


p.std { margin-top: 0; margin-bottom: 0; border: 0 0 0 0; }

MALONE IS HIRING A PLANT MANAGER! Our client, with a history dating back to 1900, has established itself as the transportation manufacturing solutions leaders of today. Join a team with a legacy that comes from the dedicated, hard-working, driven and challenge-focused employees that make this company what it is today. Salary starting at up to 150k, 30% annual bonus! Apply today!
Plant Manager Position Summary:
• Direct hire/full time

• Location- On-site Danville, PA (Relocation assistance is available)

• Competitive salary range: From 110k – 150k or higher based on experience, PLUS an annual 30% bonus.

• Exceptional benefits package & 401k plan w/match. Pension plan available after one year of employment.

• Promote from within, opportunities for growth

• A great culture & team

• Continuing Education
Job Description:

The Plant Manager is responsible for directing, managing and monitoring all activities related to safe and efficient

production. The Plant Manager works with his staff to properly manage the people, financial and physical resources for

the plant and ensure compliance with federal, state and company policies in regard to safety, environmental and other regulatory

organizations. Identifies strategic challenges and solutions to achieve the business

strategies. This position reports to the Reports to the VP, Manufacturing.



Key Responsibilities in brief:
• Meet or exceed plant goals (Safety, People, Quality, Throughput, Cost, etc.).
• Ensure plant compliance with all federal and state and company mandated regulations.
• P&L responsibility for plant and manages budget.
• Develop and implement strategies for optimizing ROI on all plant resources.
• Implement and manage company initiatives: Behavior Based Safety, Lean Manufacturing, etc.
• Manage all site operations to ensure ample resources to accomplish plant performance and profit goals.
• Identify areas for capital improvement in both the processes and systems; continuously research new system
functionality/trends and best practices.
• Interface with sales as appropriate.
• Ensure documentation of standard processes/procedures.
• Monitor the auditing of plant data to ensure compliance and data integrity; detect, troubleshoot and resolve data
issues.
• Represent plant with key vendors and customers.
Job Requirements:
• Education: Bachelor's degree in related discipline (e.g., Business Administration, Engineering or related discipline); MBA desired.
• Experience: 5-10+ years of work experience in a fast paced manufacturing environment,or equivalent combination of education and training. (Sheet metal welding, automotive or Industrial manufacturing experience is a plus)
• Skills: Ability to maintain strict confidentiality.
• Proficient in Microsoft Office products, including advanced data functions in Excel.
• Solid ability in identifying and resolving problems in a timely, effective manner.
• Strong verbal, written and interpersonal skills.
• Extensive experience in Lean Manufacturing is desired.
• Ability to solve practical problems and deal with a variety of concrete variables in situations where only limited
standardization exists.
• Ability to effectively present information and respond to questions from groups of managers, clients, customers, and
the general public.
• Strong process thinking to identify best and most efficient processes and how to implement process improvements, not
only in manufacturing but across all functional areas.
• Strong ability to coach and lead continuous improvement sessions.
• Travel: Minimal
Career Pathways:
• Prerequisite Positions: Manufacturing Engineer Manager
• Potential Growth Opportunities: Director of Manufacturing, VP of Manufacturing
Malone is an equal opportunity employer
331