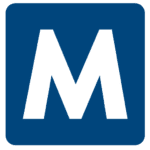 Malone
Apply with Google
Apply with Linkedin
Apply with Indeed
Job ID: 148196
Do you desire work/life balance? Do you enjoy challenging engineering work? Do you want to work for a company that has great benefits and paid time off with a flexible work schedule? APPLY NOW!



Responsibilities:



Deliver specialized engineering expertise to projects by developing creative engineering plans and strategies that provide tailor-made solutions for the implementation of manufacturing processes.

Be involved in all aspects of project development and execution from concept to design, implementation and start-up, including sales support, project scope, cost and schedule, engineering execution, manufacturing of proprietary equipment and commissioning, quality assurance and problem resolution.

Responsible for PFD development, calculating mass and energy balances, developing P&ID's, line sizing, writing process control sequences and operating manuals, as well as select equipment for various processes or systems such as pumps, mixers, agitators, powder feeders, filters, heat exchangers, tanks, vessels, columns, reactors.

Performs customer site visits to assist with process startups, oversees pre-startup testing, checks installation progress and creates punch lists, trouble-shoots the process after operating, and provides other assistance as needed to guarantee customer satisfaction.

Experience/Education:



BS Degree (chemical OR mechanical or related field)

2-4 years of demonstrated engineering experience with increasing responsibility in process design, preferably in liquids and solids processing.

Must possess "hands-on" knowledge of implementing engineering projects from concept through completion.

Ability and willingness to travel up to 50% necessary

Malone Solutions is an equal opportunity employer.



338

KY, Louisville
louisville, kentucky
Louisville, Kentucky
kentucky louisville,
Kentucky Louisville
louisville kentucky
louisville kentucky
louisville, kentucky


GA, Marietta
marietta, georgia
Marietta, Georgia
georgia marietta,
Georgia Marietta
marietta georgia
marietta georgia
marietta, georgia

Kentucky Louisville