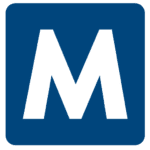 Malone
Job ID: 141104
Malone Workforce Solutions is hiring Powered Industrial Truck (PIT) Operators (Clamp & Reach Truck) for an electronics and appliances distribution company in Bolingbrook, IL. Various shifts are available immediately for these temp to hire positions. This is a dynamic culture that offers growth opportunities, excellent benefits and a great work/ life balance!

Powered Industrial Truck (PIT) Operator Highlights:
Up to $19.85-$20.35

Temp to Hire

1st 4am-12:30pm

2nd 4pm-12:30am

Must be available Saturdays

Great Benefits

Growth Opportunities
Powered Industrial Truck (PIT) Operator Will Be Responsible For and Assist In:
Material handling and warehousing functions required in the receiving, processing, storing, moving, and shipping of parts, materials, equipment and supplies

Working from a variety of source documents to verify quantities, parts, destinations and timing

Using machines for weighing, banding, wrapping, and packaging

Safely operating and servicing mechanical, motorized, and or electrical equipment in the facilities work environment

Clerical and documentation duties

Other duties as assigned by management
Qualifications:
Forklift and / or Powered Industrial Truck (PIT) experience is required

General Warehouse Experience Required

Basic mathematical skills

Ability to read/write and interpret documents

Ability to walk, stand, stoop, reach and lift/carry items of varying weight throughout shift

Malone Workforce Solutions is an Equal Opportunity Employer.

412