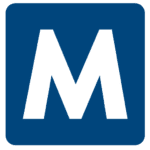 Malone
Job ID: 138040
Position: Process Technician

Shift: Rotating 1st & 2nd OR 3rd shift

Pay: $ 30.07 hourly (Includes $2,500 sign on bonus or $5,000 relocation bonus)

Location: Chatham, NY

Benefits: Health, Dental, Vision, 401K with matching



Job Responsibilities:


Work with the engineering team to assist in new process development and Plant Productivity initiatives.

Work with Shift Process Technicians to improve efficiencies of existing processes.

Understand the quality system and be able to interpret data as it relates to the molding process.

Be responsible for accurate and thorough documentation and data communication.

Focus on safety and supplying processes and data to support and injury-free environment.

Follow division safety rules and demonstrate leadership in establishing and following safe work procedures.

Participate in safety audits of new and existing secondary equipment.

Participate in new mold inspection, installation and setup.

Possess sound troubleshooting skills and technical aptitude in order to conduct systematic analysis of tooling, processes and machines to solve existing problems or implement a new process.

What we are looking for:


5 years of hands on practical experience preferred

Minimum 2 years of Technical degree preferred

Must be open to taking a Keys Mathematics and Technical aptitude test for consideration.

Working Knowledge of IQMS system and basic PC literacy is required.
Work for a employee focused company, APPLY TODAY!
393