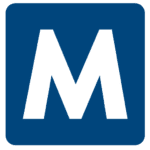 Apply with Google
Apply with Linkedin
Apply with Indeed
Job ID: 135192
Malone Workforce Solutions is hiring Machine Operators in Florence, KY! Work for a company second to none with a great work environment.
Machine Operator Details:
2nd shift-2:45p-1:15am

temp to hire

weekly pay

$16-18/hour depending on experience

4 – 10-hour shifts-Monday-Thursday

must be able to train on 1st shift approx 2 months
Machine Operator Description:
Operate machines making/coiling welding wire.

Complete set-up and operation of machines. This includes tool changes, machine adjustments, quality checks, minor machine repairs, etc.

Load and unload full and empty bobbins of wire.

Measuring with O.D. Micrometers (Metric & Standard).

Performing preventative maintenance on mill.

Operating overhead crane.

Work and operate other pieces of equipment around the plant as required.

Training will be given where necessary.
Machine Operator Requirements:
Must be able to submit to a drug test and bg

Experience with running and set-up of high volume production machines is preferred

Mechanically inclined with strong problem solving skills.

Strong math skills.

Self-motivated & hard worker.

Good communicator and able to work with others well.

High school diploma or GED.
391

KY, Florence
florence, kentucky
Florence, Kentucky
kentucky florence,
Kentucky Florence
florence kentucky
florence kentucky
florence, kentucky


KY, Florence
florence, kentucky
Florence, Kentucky
kentucky florence,
Kentucky Florence
florence kentucky
florence kentucky
florence, kentucky

Kentucky Florence