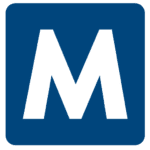 Malone
Job ID: 133203
Malone Workforce Solutions has a great opportunity for Assembly Technician work at a Fortune 500 supplier to the world's mobility industry. These are 1st and 3rd shift positions with an opportunity for a permanent position after 400 hours. Apply now – you don't want to miss out on this opportunity!
Assembly Technician Description:
1st , 2nd,and 3rd shift are available

8 hour shifts with many overtime opportunities available

$17-$17.20/hour

FULL TIME WEEKLY PAY

TEMP TO HIRE AFTER 400 HOURS guaranteed with good attendance and performance

Union environment once hired on full time
Assembly Technician Duties:
Assemble and preparing automotive drive-train component

Lift up to 50 lbs- Team lift anything additional

Be able to stand for the duration of you shift

operate multi function machinery

read and interpret instruction sheets
Assembly Technician Qualifications:
Ability to lift up to 50 lbs. repetitively

Must be willing to work overtime

Must wear steel toe boots
Must be willing to submit to a drug screen and background check
Benefits for Full-Time Positions Include:
Overtime after 8 hours / day

Premium pay (1.5x) on Saturdays

Premium pay (2.0x) on Sundays and after 8 hours on Saturday
Competitive benefits package including medical, dental, vision, and life insurance available after 90 days of service

401(k), Pension, Short- and long-term disability, Annual shoe allowance, Prescription safety glasses allowance, Profit sharing, 13 paid holidays per year, Paid vacation available after 6 months of service, Tuition reimbursement up to $5,250 per year
Malone Workforce Solutions is an Equal Opportunity Employer.
385