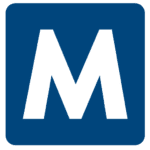 Malone
Job ID: 132053
Malone Workforce Solutions is looking for assembly manufacturing employees in Aiken, SC! Experience is not required, and these are temp to hire, you can be hired in as little as 90 days! The pay for 1st shift is $12.00 per hour and 2nd shift is $12.30…and the hours are 4 10's! Apply today! We also have lumper positions that pay $14.00 per hour!



About the Job:
Tire/Rim Manufacturer

Assembly line type work

Quality inspection past is a plus

1st shift hours are 5:00AM-3:00PM Monday-Thursday $12.00 per hour

2nd shift hours 3:00PM-1:00AM Monday-Thursday $12.30 per hour


Requirements:
Warehouse/Manufacturing experience a plus but not required

The Ability to stand for an entire 10 hour shift

The ability to lift up to 50 pounds


The Perks:
Medical, Dental and Vision Insurance Available

Paid weekly

Temp to hire

$12-$12.30 an hour and an increase once hired


Malone Workforce Solutions is an equal opportunity employer.
408