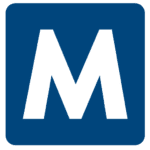 Apply with Google
Apply with Linkedin
Apply with Indeed
Job ID: 131359
OL Frontal Solutions is one of North America's leading single-source manufacturers of quality components and custom solutions for the furniture and cabinet making industries. With over 35 years of entrepreneurial spirit and an unwavering commitment to supply customers with high-quality, cost saving products and solutions, these values remain the cornerstone and spirit of OL Frontal Solutions today.
WE have openings in the following departments:
1st 6am-4pm($16.00 an hr.) 2nd shift 2pm-10pm(18.25 an hr) and 3rd 8:30pm-7am Mon.-Thur.($17.25 an hr.)
This is a 2nd chance friendly employer.
Just go to Malonejobs.com and apply or give us a call at 812-284-4353.
Malone is a Equal Opportunity Employer
351

IN, Jeffersonville
jeffersonville, indiana
Jeffersonville, Indiana
indiana jeffersonville,
Indiana Jeffersonville
jeffersonville indiana
jeffersonville indiana
jeffersonville, indiana


IN, Jeffersonville
jeffersonville, indiana
Jeffersonville, Indiana
indiana jeffersonville,
Indiana Jeffersonville
jeffersonville indiana
jeffersonville indiana
jeffersonville, indiana

Indiana Jeffersonville