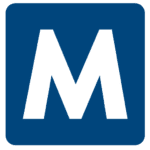 Malone
Job ID: 130157
Malone Workforce Solutions is hiring Machine Operators (I and II) at a local food manufacturing company in Florence, Ky. This position is responsible for safe operation of simple manufacturing machines in the processing of frozen goods in a refrigerated cold environment facility. With long career opportunities and great benefits this position is the position for you!
Machine Operator Summary:
$19.00-$20.50/hour depending on MO role (I)

Refrigerated Cold Work Environment (30-40 degrees)

TEMP TO HIRE AFTER 320 HOURS

Weekly Pay every Friday

Room for growth and advancement

Varying schedules
Machine Operator Duties:
Responsible for the operation of a single piece of manufacturing equipment with simple functions.

Responsible for set up and pre-running of the equipment to ensure proper production startup.

Control of line speeds, batch formula, production rates, starting and stopping equipment, and overall product elegance and safety.

Responsible for various quality checks.

Completes all required paperwork

Machine Operator Qualifications:

1-2 years previous related experience

Ability to operate multiple machines safely with minimal supervision and obtain necessary production specifications.

Prefer proficient communication and reasoning skills to pass on information to co-workers and to relay information to and from all employee levels including management and skilled personnel.

Must submit to a drug test and background

Ability to lift up to 50lbs

Ability to work in cold and/or hot temperatures for long periods of time
Ability to work efficiently in a fast-paced, high-volume environment

Ability to work 8–10-hour shifts (standing and walking)
Malone Workforce Solutions is an Equal Opportunity Employer.
391