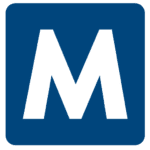 Malone
Job ID: 130156
Malone
Workforce Solutions is hiring Line Attendants for a local food manufacturing
company in Florence, Ky making $17/hour. This position is responsible for
performing a variety of jobs in packaging and/or the assembly operations in the
processing of foods in a refrigerated cold environment facility. With long
career opportunities and great benefits this position is the position for you!
Line
Attendant Summary:
·
$17/hour
·
Refrigerated Cold Work Environment (30-40
degrees)
·
TEMP TO HIRE AFTER 320 HOURS
·
Weekly Pay
·
Room for growth and advancement
·
Varying schedules
Line
Attendant Duties:
· Makes quality
products under sanitary conditions in the most efficient manner and on a timely
basis.
· Unpacks raw
materials; mixes ingredients; assembles product and packs finished goods.
· Ensures that all
products (from raw materials to finished product) meet company and government
quality standards.
· Works on a
rotation. Rotates to other product lines in other facilities as needed.
· Keeps a straight
product flow along conveyors.
· Works in a wide
range of temperatures and conditions and will be exposed to moving mechanical
parts.
· Wears the appropriate Personal Protective
Equipment (PPE) as required, including but not limited to ear plugs, safety
glasses/goggles, bump caps, hair and beard nets, and gloves.
Line Attendant
Qualifications:
· Years of Related
Experience: 0 – 1 year of related experience
· Must submit to a
drug test and background
· Ability to lift up
to 50lbs
· Ability to work
in cold and/or hot temperatures for long periods of time
Ability
to work efficiently in a fast-paced, high-volume environment

Ability
to work 8–10-hour shifts (standing and walking)
Malone
Workforce Solutions is an Equal Opportunity Employer.
399