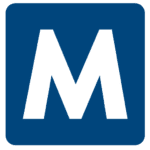 Malone
Apply with Google
Apply with Linkedin
Apply with Indeed
Job ID: 130046
Great Dane is hiring multiple and immediate Full-Time positions in Wayne, NE! To be considered for these opportunities, apply with our Recruiting Partner, Malone Workforce Solutions.



We have a variety of positions, including assemblers, painters, and welders who assist in the production of our Award-Winning Great Dane Trailers. Many of these positions are entry-level positions with no experience necessary, we will train! Additionally, we offer multiple shifts with varying shift times. As an added perk, we offer of a very competitive benefits package (one of the best in the area), including a weekly attendance bonus! Spanish speaking employees are encouraged to apply.



If you are looking to join an established company with over 120 years of experience with a great team environment, opportunity for internal advancement, and competitive salary and benefits, we are growing our team in Wayne, NE!



The Perks:


Comprehensive Benefits Package including Medical, Dental, and Vision Plan

Aggressive Compensation with a Weekly Attendance Bonus

401K Program with Company Match

Career Development Opportunities

Opportunities for Internal Career Advancement

Tuition Reimbursement

2 weeks Paid Vacation

Recently Increased Referral Bonus of $1000

The Details and Responsibilities:
We have multiple openings on all shift for Assemblers and Welders

Increased Starting pay at $19.00 per hour

+ $2 Per Hour Shift Premium

1st and 2nd shift positions available

1st shift is 5:00-3:30 PM and 2nd shift is 4:00 PM-230 AM



Long weekend every weekend- 4- 10 hour shifts Monday thru Thursday with occasional Overtime Opportunities Available

No previous experience required- we will train the right person!



Great Dane and Malone Workforce Solutions are Equal Opportunity Employers.
385

,
,
,
,
,


NE, Wayne
wayne, nebraska
Wayne, Nebraska
nebraska wayne,
Nebraska Wayne
wayne nebraska
wayne nebraska
wayne, nebraska