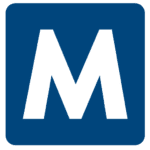 Apply with Google
Apply with Linkedin
Apply with Indeed
Job ID: 129887
Correctional Officer – La Grange, KY
Are you looking for a new, challenging career? Have you always been interested in the field of corrections?
Management Registry, Inc. is hiring immediately for Correctional Officers in the Louisville/La Grange, Kentucky area! No experience needed – we will train you!
Earn $18.50-$20.10/hour working 3-4 days a week!
WEEKLY PAY through direct deposit!
Correctional Officer Summary:
· Help to keep the facility safe and problem-free on a daily basis through crisis prevention, behavioral program implementation and on-going patient interaction
· SHIFT DIFFERENTIAL AVAILABLE! An additional $0.60 is earned on 2nd shift plus an additional $1.00 per hour for all shifts on Saturday and Sundays!
· Weekly pay and benefits available
Correctional Officer Responsibilities:
· Monitor and participate in activities with patients while providing a safe, therapeutic environment as well as maintaining custody and control
· Perform rounds, escort patients, conduct searches and report counts of patients
· Actively participate in behavioral program planning and implementation while cooperating with all disciplines to achieve maximum safety and therapeutic benefit
· Verbally or physically intervene as a team in hostile situations
· Provide pertinent information for patient's medical charts
· Provide written reports on incidents and keep supervisors informed
· Operate a control panel
Correctional Officer Qualifications:
· High School Diploma or GED required
· Must be at least 21 years of age
· Maintain a valid driver's license
· Must be willing to submit to a nationwide background check and drug test
· Must be willing and able to work any shift and overtime as required
· Excellent verbal and written communication skills
· Ability to work under pressure
· Strong attention to details
· Team oriented
Management Registry, Inc. is an Equal Opportunity Employer
351

NE, Omaha
omaha, nebraska
Omaha, Nebraska
nebraska omaha,
Nebraska Omaha
omaha nebraska
omaha nebraska
omaha, nebraska


KY, La Grange
la grange, kentucky
La Grange, Kentucky
kentucky la grange,
Kentucky La Grange
la grange kentucky
la grange kentucky
la grange, kentucky

Nebraska Omaha