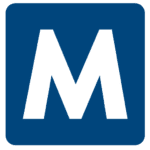 Malone
Job ID: 129361
TITLE: Construction Jobsite Foreman
REPORTS TO: General Manager

PAY: $36.00/HR PLUS OVERTIME TIME IN A HALF PLUS ANNUAL PAY INCREASE

TRAVEL: 80%
JOB OPPORTUNITY: Opportunity to join a growing and fast paced company as a jobsite foreman providing installation and construction support in K-12 and college construction projects for outdoor grandstands. Past projects include University of Kentucky (Commonwealth Stadium), University of Louisville (Papa John's Stadium), University of South Alabama (Hancock Whitney Stadium), as well as a vast number of high school athletic facilities in Kentucky, Tennessee, Indiana, Ohio, Alabama, & Mississippi.
JOB OBJECTIVE: Responsible for the organization, construction, and oversight of outdoor grandstand projects from start to final punch list. Provides oversight and training to crew members on erecting bleachers, job site safety, and effective communication between customer and corporate office.
PRIMARY RESPONSIBILITIES:
• Supervise crew of 4-6 installers.

• Lead, motivate, and develop construction team members.

• Demonstrated commitment to safety.

• Direct all crew daily activities on a job and provide onsite training as needed.

• Maintain official time keeping controls for crew member's work on a day-to-day basis.

• Maintain weekly expense reports.

• Maintain and update project schedules on jobsite.

• Track and document project labor and material daily.

• Review plans, design, and key contract terms with project management office.

• Submit proper documentation for any missing or incorrect materials delivered to a jobsite to both project manager and Vine &

Branch Manager. Create and maintain an internal punch list on projects before final punch list from Architect or Owner.

• Ability to adhere to all DOT regulations for driving and pulling a trailer.

• Ability to operate all standard pieces of equipment, including but not limited to lulls, lifts, cranes, dingos, & aerial platforms.

• Communication with all General Contractors, Architects, Owners, Installers, & Subcontractors as needed for the duration of each project.

• Assist project management with onsite delivery of materials for projects.

• Responsible for the maintenance and functionality of all job site tools.

• Coordinate "Call-Offs" of all equipment rentals (lulls, lifts, cranes, dingos).

• Maintain detailed records for the company as directed and performing all detailed reviews of completed projects.

• Participate in project debriefs with project management and company manager.

• 100% travel required. Crews can be on the road for up to a month at a time covering states in the Southeast & Midwest regions.
DESIRED BACKGROUND & SKILL SETS:
• Five (5) years of experience as a Foreman, professional firsthand construction skills.

• Experience with erecting steel with ability for onsite welding and fabrication.

• Experience with metal building erection is a plus.

• General knowledge of the construction industry required. Experience in the K-12 market a plus.

• Strong technical background in the means and methods of general construction.

• Strong leadership skills, with experience managing a construction crew. • General knowledge in concrete and site work is a plus.

• Excellent organization skills with ability to multi-task.

• Excellent communication & follow-up skills.

• Valid Driver's license.

• OSHA 30 training required
BENEFITS PACKAGE:
• Hourly Wage + overtime + bonus structure

• PTO + vacation Days

• Health, Dental, Vision Insurance with Company contribution towards monthly premium
401K with matching from Company

• Company truck

• Company provided tools

Per diem for overnight stays • Eight (8) Paid Holidays
351