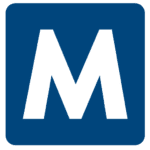 Malone
Apply with Google
Apply with Linkedin
Apply with Indeed
Job ID: 122810
Join a growing Automotive Seat Supplier with a reputation of excellence!

Responsibilities:

Implement and monitor program using the company Program Management System (PMS) throughout the program


Track and maintain overall responsibility for program performance to OEM / company interior systems indicators (quality, profitability, and timing).


Create active Workplan and track in meeting customer wants for program


Coordinate OEM requirements to functional program staff.


Coordinate co-located/non-co-located staff to cover all OEM related events and PMT's


Agree on a profitable cost structure for the company to perform world class activities.


Include portfolio of current and future technologies to exceed OEM expectations.


Update company on overall program performance and track indicators to the company interior systems as program approaches SOP.


Support program during launch phase if responsible after pre-program stage.


Manage internal program related meetings for all internal program specific/non-core team staff.


Coordinate sub-suppliers during product development.


Ensure possible integration of components into systems.

Requirements:

8-10 Years of Automotive Seating experience

Automotive Program Management. PMP cert a plus

Mechanisms experience preferred

Manufacturing experience preferred

Knowledge of metals manufacturing (stamping, welding, tooling, etc.)

Ability to read drawings or blue prints, with some knowledge of GD&T helpful

Capable of defining program requirements (timing, deliverables, costing, etc.) and insuring customer requirements are met.

Manage customer milestones and events, to make sure they occur on time, manage program open issues and timing, protect the timing, communicate clearly to all cross functional Client groups, suppliers and customers for common goal, update management, break down roadblocks and barriers, drive the team

Responsible for ensuring the overall success of a program including interfacing with internal/external disciplines including Engineering, Finance, Quality, Manufacturing, Sales and Purchasing in both verbal and written methodologies.

Ability to organize and conduct meetings

Capable of managing a multi-functional program in a constantly changing environment







Malone Solutions is an equal opportunity employer.

331

KY, Louisville
louisville, kentucky
Louisville, Kentucky
kentucky louisville,
Kentucky Louisville
louisville kentucky
louisville kentucky
louisville, kentucky


CA, Santa Clara
santa clara, california
Santa Clara, California
california santa clara,
California Santa Clara
santa clara california
santa clara california
santa clara, california

Kentucky Louisville