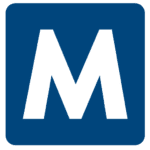 Malone
Apply with Google
Apply with Linkedin
Apply with Indeed
Job ID: 120824
Assembler/Paint Line Helpers Summary:
Do you like hands-on work and looking for not just a job, but a potential career? Malone Workforce Solutions has great opportunities available for assembly workers and paint line helpers at Material Handling Systems located just 5 minutes past the Chick-Fil-A on Bardstown rd near Gene Snyder. They are looking for motivated people like you to join their work family and once you hit 520 hours, you get hired on permanently. Not only do they have an INCREDIBLE benefits package, they also have a great sign-on bonus!
Assembler/Paint Line Helpers Highlights:
Temp-to-hire

$18.00/hour

Overtime is available

Sign on Bonus-$250 after 30 days/$750 when hired on

1st Shift-6am-2:30pm/2nd Shift-2:30pm-11pm

Great benefits package including tuition reimbursement
Assembler/Paint Line Helpers Responsibilities:
Conducting product inspection and quality control

Performing quality checks on products and parts

Packaging finished products and preparing them for shipping

Ensure working environment is clean and safe

Rotate through different tasks on assembly line.

Determine if all parts are present.

Read and interpret blueprints and sketches.

Positions parts and subassemblies.

Interpret measurements.

Assemble components.

Ensure all parts are fitted and screwed in properly.

Resolve assembly and production issues.
Assembler/Paint Line Helpers Requirements:
​Must be willing to submit to a drug screen and background check

High School Diploma/ GED

Solid work history

Steel toe shoes

Positive work attitude
Malone Workforce Solutions is an Equal Opportunity Employer.
351

KY, Louisville
louisville, kentucky
Louisville, Kentucky
kentucky louisville,
Kentucky Louisville
louisville kentucky
louisville kentucky
louisville, kentucky


KY, Mount Washington
mount washington, kentucky
Mount Washington, Kentucky
kentucky mount washington,
Kentucky Mount Washington
mount washington kentucky
mount washington kentucky
mount washington, kentucky

Kentucky Louisville