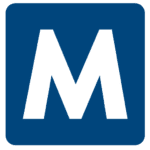 Malone
Apply with Google
Apply with Linkedin
Apply with Indeed
Job ID: 119015
Malone is hiring a Field Service Technician for our client, a World Class Global Company, known for producing, selling and servicing innovative automated machine parts for the machine tool industry. This is a direct hire opportunity located in Rockford, IL with 20%-40% travel. If you are looking for a career with a great company, culture, job security and exceptional benefits…Apply today!
Job Description – Field Service Technician

Position Summary:



Direct hire and Full time


Competitive hourly pay based on experience (plus per diem)


Travel: 20% – 40%


Location: Rockford, IL.


Opportunity for growth within the company


Exceptional benefits & 401k plan

If you enjoy travel and bring experience as a field service technician including on-site service and repair and enjoy working directly with the customers. See below for details…




Requirements & Qualifications – Field Service Technician
Two plus years' experience as a field service technician troubleshooting and repairing machines.

The

ideal

c

andidate will have strong electro-mechanical experience.

The a

bility

to troubleshoot, read

mechanical and assembly drawings,



Previous experience servicing CNC or other types of automated machines

, rebuilding gearboxes, or building components, assemblies or machines to print at the customer work site.

Good communication and phone skills.

Computer skills with Microsoft Word, Excel, Outlook.

Flexibility to travel as needed per customer demand.

The ability to plan and manage own travel and expenses.
Travel: Travel expectations are 20-40% (may vary or exceed 40% in future) and may be required throughout the USA, Canada and Mexico.
When you travel on company business, you will be paid an additional premium for "road work". This premium is 15% and will be added to your base rate and overtime rate. You are also paid "per diem" a monetary amount– based on the State you are working in and will use a Company service van for local servicing.
Benefits: Our client provides their employees exceptional benefits including full health, dental, vision, life insurance, and a 401k plan with match.
Malone is an equal opportunity employer
386

KY, Louisville
louisville, kentucky
Louisville, Kentucky
kentucky louisville,
Kentucky Louisville
louisville kentucky
louisville kentucky
louisville, kentucky


IL, Rockford
rockford, illinois
Rockford, Illinois
illinois rockford,
Illinois Rockford
rockford illinois
rockford illinois
rockford, illinois

Kentucky Louisville