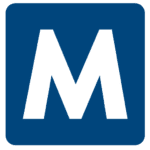 Malone
Apply with Google
Apply with Linkedin
Apply with Indeed
Job ID: 118541
Are you looking for a 1st, 2nd or 3rd shift job? We have them with a starting pay of $17.00 to $18.30 an hour. We are also hiring for Weekend shifts 6am-6pm starting pay is $20.47 and hour and up. We have all shifts available for sorting, machine operators, and material handlers. This is a 90 day temp to hire opportunity. Work for a world leading company that makes residential and commercial faucets and other products for kitchens and bathrooms that improve everyday experiences with water. Don't forget, we offer a GREAT insurance program which includes $10 copay for Dr. visits and $5 prescriptions at a VERY LOW COST. We also offer holiday pay with select companies. Apply now and expect a phone interview within 24 hours!
Now Hiring for Machine Operators, Sorting, Material Handlers, Production

Malone Workforce Solutions is hiring Machine Operators, Sorting, Material Handlers, Production
Highlights:
Starting pay $17.00/hr to $20.47/hr with weekly pay

Temp-to-hire

Benefits starting ASAP

All Shifts Available
Requirements:
NO high school diploma or GED required

Must have steel toe shoes/boots

Must be able to lift 50 lbs without assistance

Must be willing to submit to a drug screen and background check
Apply online at Malonejobs.com and then type in Greensburg, Indiana
call us at 812-662-7754 for immediate consideration.
Malone Workforce Solutions is an Equal Opportunity Employer.
385

IN, Greensburg
greensburg, indiana
Greensburg, Indiana
indiana greensburg,
Indiana Greensburg
greensburg indiana
greensburg indiana
greensburg, indiana


IN, Greensburg
greensburg, indiana
Greensburg, Indiana
indiana greensburg,
Indiana Greensburg
greensburg indiana
greensburg indiana
greensburg, indiana

Indiana Greensburg