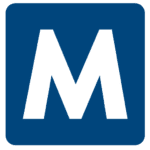 Apply with Google
Apply with Linkedin
Apply with Indeed
Job ID: 117946
Are you looking for a 1st, 2nd or 3rd shift job? We have them with a starting pay of $17.00 to $18.30 an hour. We have all shifts available for Production operators. This is a 90 day temp to hire opportunity. Work for a world leading company that makes residential and commercial faucets and other products for kitchens and bathrooms that improve everyday experiences with water. Don't forget, we offer a GREAT insurance program at a VERY LOW COST. We also offer holiday pay with select companies. Apply now and expect a phone interview within 24 hours!
Now Hiring for Production Operators,
Malone Workforce Solutions is hiring Production Operators
Highlights:
Starting pay $17.00/hr to $18.30/hr with weekly pay

Temp-to-hire

Benefits starting ASAP

All Shifts Available
Requirements:
NO high school diploma or GED required

Must have steel toe shoes/boots

Must be able to lift 50 lbs without assistance

Must be willing to submit to a drug screen and background check
Apply online at Malonejobs.com and then type in Greensburg, Indiana
call us at 812-662-7754 for immediate consideration.
Malone Workforce Solutions is an Equal Opportunity Employer.


IN, Greensburg
greensburg, indiana
Greensburg, Indiana
indiana greensburg,
Indiana Greensburg
greensburg indiana
greensburg indiana
greensburg, indiana

Greensburg Indiana