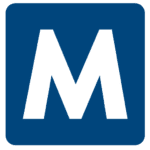 Malone
Apply with Google
Apply with Linkedin
Apply with Indeed
Job ID: 115117
Malone Workforce Solutions is hiring for Material Handlers / Forklift Operators to work in a TSA secured warehouse for a freight forwarding company in Bensenville, IL. Enjoy excellent opportunity for growth with the company. Must be bilingual in English / Spanish. Apply today!



Material Handler / Forklift Operator Details:

$18 – $19/hr. based on experience

1st 8:00AM-2:00PM Monday – Friday

2nd 1:00PM-10:00PM Tuesday – Saturday

3rd 10:00PM-4:00AM Friday – Monday
Material Handler Responsibilities:
Material Handling / Forklift operator, loading and unloading product

Handling product in safe manner in a fast paced environment

Must be able to lift up to 50lbs on regular basis

Have the ability to work with a team and also independently

Material Handler Requirements:

Must have previous forklift experience (Sit down & Stand up)

Must be Bilingual Spanish preferred

Must be willing to submit to a drug screen, background check, and a 7 year education / employment verification check.
Malone Workforce Solutions is an Equal Opportunity Employer
404

IL, Downers Grove
downers grove, illinois
Downers Grove, Illinois
illinois downers grove,
Illinois Downers Grove
downers grove illinois
downers grove illinois
downers grove, illinois


IL, Bensenville
bensenville, illinois
Bensenville, Illinois
illinois bensenville,
Illinois Bensenville
bensenville illinois
bensenville illinois
bensenville, illinois

Illinois Downers Grove