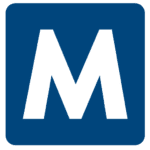 Apply with Google
Apply with Linkedin
Apply with Indeed
Job ID: 112438
Welder Summary:
Do you like hands-on work and looking for not just a job, but a potential career? Malone Workforce Solutions has great opportunities available for assembly workers and paint line helpers at Material Handling Systems located just 5 minutes past the Chick-Fil-A on Bardstown rd near Gene Snyder. They are looking for motivated people like you to join their work family and once you hit 520 hours, you get hired on permanently. Not only do they have an INCREDIBLE benefits package, they also have a great sign-on bonus!
Welder Highlights:
Temp-to-hire

$17+/hour (depending on experience)

Overtime is available

Sign on Bonus-$250 after 30 days/$750 when hired on

1st Shift-6am-2:30pm/2nd Shift-2:30pm-11pm

Great benefits package including tuition reimbursement
Welder Responsibilities:
Designs, fabricates, joins, and or repairs equipment, fixtures and various types of metal objects and structures using oxygen-acetylene, electric arc, MIG welding techniques.

Operates grinders, cutting torch, plasma cutter and a variety of welding equipment and hand tools.

Analyzes plans, drawings, work samples, specifications and work orders to determine work requirements and sequence of welding assignments.

The ability to interface with other departments to accomplish tasks.

Ability to stand for up to 10 hours per day.

The ability to operate a forklift and crane.
Welder Requirements:
One to four years of experience

High school diploma or GED

Must be able to lift to 50 lbs

Must submit to pre-employment and random drug screen

Minimum of one-year experience operating a forklift.

Experience in mig pulce welding

Basic blueprint reading skills

Basic math skills

Ability to read and use a tape measure.

Ability to use overhead or crane.

Ability to follow verbal and written instructions.

Positive work attitude

Must be able to lift up to 50lbs
Malone Workforce Solutions is an Equal Opportunity Employer.
408

KY, Louisville
louisville, kentucky
Louisville, Kentucky
kentucky louisville,
Kentucky Louisville
louisville kentucky
louisville kentucky
louisville, kentucky


KY, Mount Washington
mount washington, kentucky
Mount Washington, Kentucky
kentucky mount washington,
Kentucky Mount Washington
mount washington kentucky
mount washington kentucky
mount washington, kentucky

Kentucky Louisville