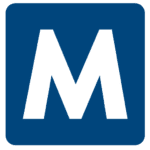 Apply with Google
Apply with Linkedin
Apply with Indeed
Job ID: 111667
Production Associate Summary:
Are you looking for a career? A place to call home This leading box-making company is looking for you to join the team! This company is in the National Turnpike area and is hiring for 1st shift and 2nd shift.
Production Associate Highlights:
Temp-to-hire; permanent employment after 520 hours
1st and 2nd shifts/ Monday-Friday

Overtime available
Weekly Pay

$14-14.15

Background friendly
Production Associate Responsibilities:
Must be able to lift up to 35 pounds.

Worked in a warehouse facility.

Knowledge of shipping, packing, pallets.
​Production Associate Requirements:
Must be willing to submit to a drug screen and background.

High School Diploma/GED required, must be able to provide a copy.

Ability to stand and walk the entire shift.

Forklift experience is a plus.
Malone Workforce Solutions is an Equal Opportunity Employer.
351

KY, Louisville
louisville, kentucky
Louisville, Kentucky
kentucky louisville,
Kentucky Louisville
louisville kentucky
louisville kentucky
louisville, kentucky


KY, Louisville
louisville, kentucky
Louisville, Kentucky
kentucky louisville,
Kentucky Louisville
louisville kentucky
louisville kentucky
louisville, kentucky

Kentucky Louisville