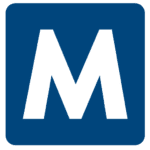 Apply with Google
Apply with Linkedin
Apply with Indeed
Job ID: 111514
Machine Operator Summary:
Are you looking for a potential career and not just your typical 9-5? Do you like warehouse work, but not the weekend hours or seasonal layoffs? Malone Workforce Solutions has a great opportunity for Brush CNC Operators to work for one of the world's leading Industrial Floor Equipment suppliers.






Machine Operator Highlights:
Temp-to-hire

$15.00-$18.00 per hour

Overtime is available during the week

Possible pay raise once hired on full time!

Shift differential pay

Train on first shift then go to 2nd or 3rd

Willing to teach if you are willing to learn!

1st Shift 6am-2pm/ 2nd shift 2pm-10pm/ 3rd shift 10pm-6am
Machine Operator Responsibilities:
Operate a CNC machine/press

Run brush bristles through machine, monitor, and catch product at the end

Ensure machines are running correctly and output is accurate

Keep up with productivity/quota goals

Assemble smaller parts into a bigger product and package them together
Machine Operator Requirements:
​Must be willing to submit to a drug screen and background check

High School Diploma/ GED preferred

Willingness to learn

Some CNC operator experience preferred

Steel toed shoes/Face Mask
Malone Workforce Solutions is an Equal Opportunity Employer.
408

KY, Louisville
louisville, kentucky
Louisville, Kentucky
kentucky louisville,
Kentucky Louisville
louisville kentucky
louisville kentucky
louisville, kentucky


KY, Louisville
louisville, kentucky
Louisville, Kentucky
kentucky louisville,
Kentucky Louisville
louisville kentucky
louisville kentucky
louisville, kentucky

Kentucky Louisville