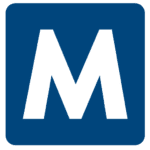 Apply with Google
Apply with Linkedin
Apply with Indeed
Job ID: 106755
Electronic General Warehouse Summary:
Are you eager to experience an awesome and exciting opportunity? Malone Workforce Solutions is hiring for a leading warehouse in the Riverport area that is expanding daily. NO EXPERIENCE required. Opportunities for overtime, pay raises, growth and advancement are available. English not required – Inglés que no se requiere




Electronic General Warehouse Highlights:
$14/HR

OT Mandatory when required.

M-Tues 8 hours (7:00-3:30) / W-TR 12 Hours (7:15-7:45)

Full time/ Monday-Thursday

NO EXPERIENCE

needed!

Earn 12 days off per year

Promotion opportunities and eligibility for pay raises

Heat in the winter and air conditioning in the summer
Electronic Repair Job Summary:
Primarily sorting cellular devices into appropriate containers for shipping

Refurbish devices for resale

Package and ship devices for world-wide shipment
Electronic Repair Requirements:
Must be willing to submit to a drug screen and background check

English is NOT required – Ingles no es necesario!

Ability to read small numbers and fine print

Must be able to stand for up to 12 hours a shift.
Malone Workforce Solutions is an Equal Opportunity Employer.
351

KY, Louisville
louisville, kentucky
Louisville, Kentucky
kentucky louisville,
Kentucky Louisville
louisville kentucky
louisville kentucky
louisville, kentucky


KY, Louisville
louisville, kentucky
Louisville, Kentucky
kentucky louisville,
Kentucky Louisville
louisville kentucky
louisville kentucky
louisville, kentucky

Kentucky Louisville