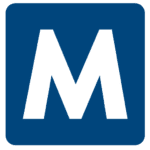 Apply with Google
Apply with Linkedin
Apply with Indeed
Job ID: 105924
Sorter Summary:
Looking for some part time hours at night? Malone Solutions is hiring for a Sorter position for a company on National Turnpike! Position is temp to hire for a great delivery company!
Sorter Highlights
Sunday-Thursday

3rd Shift; Hours are typically 1:30am-10am but could vary

$12/hr

Extra hours may be available.

Located on National Turnpike

Could be trained on forklift
Sorter Requirements
Must be willing to submit drug screening

Must stand through the whole shift

Must be able to lift heavy objects

HS Diploma or GED and Background check required
Malone Workforce Solutions is an Equal Opportunity Employer.
613

KY, Louisville
louisville, kentucky
Louisville, Kentucky
kentucky louisville,
Kentucky Louisville
louisville kentucky
louisville kentucky
louisville, kentucky


KY, Louisville
louisville, kentucky
Louisville, Kentucky
kentucky louisville,
Kentucky Louisville
louisville kentucky
louisville kentucky
louisville, kentucky

Kentucky Louisville