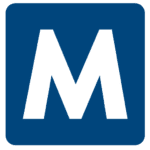 Malone
Apply with Google
Apply with Linkedin
Apply with Indeed
Job ID: 105580
Specimen Collection Summary:
Malone Solutions is hiring Covid Testers in the Louisville area, mainly at college sites throughout the vicinity. No previous experience required, you will receive on the job training to learn how to correctly collect specimens using a swab, collect patient data and enter into a web based program, and finally read the results.
Specimen Collection Highlights
Monday-Friday

1st Shift Hours of 7:30 am – 5:00 pm

Overtime may be available.

Located throughout the Louisville area, specifically colleges, locations can change daily.
Specimen Collection Requirements
Must be willing to submit drug screening

Must stand through the whole shift

Must be willing to work outside during all types of weather happenings

Dress Code: Prefer Blue, Gray, Navy or Black Scrubs. However will accept Khakis or dress jeans with no holes/rips. Top should be a solid/plain T-Shirt. Tennis Shoes.

HS Diploma or GED and Background check required
Malone Workforce Solutions is an Equal Opportunity Employer.
648

KY, Louisville
louisville, kentucky
Louisville, Kentucky
kentucky louisville,
Kentucky Louisville
louisville kentucky
louisville kentucky
louisville, kentucky


KY, Mt Washington
mt washington, kentucky
Mt Washington, Kentucky
kentucky mt washington,
Kentucky Mt Washington
mt washington kentucky
mt washington kentucky
mt washington, kentucky

Kentucky Louisville