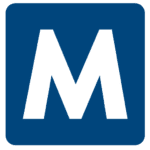 Apply with Google
Apply with Linkedin
Apply with Indeed
Job ID: 105402
Press Brake Associate Summary:
Are you looking for a career? A place to call home. Malone Workforce Solutions is now hiring Associates for a leading car lift manufacturing company in Louisville, KY, located off the National Turnpike. Do not wait on these- apply today!


Press Brake Highlights:
Temp-to-hire; permanent employment after 520 hours
1st and 2nd shifts/ Monday-Friday

Overtime available
Weekly Pay

Pay range $20-26 depending on experience.
Press Brake Responsibilities:
Must be able to read blueprints.

Must have some CNC program knowledge.

Must have worked with metal,

Worked with the brake press machine.
​ Press Brake Requirements:
Must be willing to submit to a drug screen and background.

High School Diploma/GED required, must be able to provide a copy.

Resume reflecting a solid work history.

Ability to stand and walk the entire shift.

Must have steel toe boots.
Malone Workforce Solutions is an Equal Opportunity Employer.
385

KY, Louisville
louisville, kentucky
Louisville, Kentucky
kentucky louisville,
Kentucky Louisville
louisville kentucky
louisville kentucky
louisville, kentucky


KY, Louisville
louisville, kentucky
Louisville, Kentucky
kentucky louisville,
Kentucky Louisville
louisville kentucky
louisville kentucky
louisville, kentucky

Kentucky Louisville