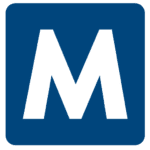 Malone
Apply with Google
Apply with Linkedin
Apply with Indeed
Job ID: 104109
Packer Summary:
Malone is currently hiring for Packers in Shepherdsville. This is a great temp to hire opportunity with a supplier for companies like Starbucks and Panda Express. 12 Hour shifts on rotating schedule! Both 1st shift ($15.50/hr) and 2nd shift ($17.50/hr) available! Temp to Hire position! Benefits are available for all employees – Se acepta español!
Packer Responsibilities:
Perform visual inspection of parts for defects or other issues

Report defects or issues to a Sabert employee

Bag, Box, Pack, and Palletize product

Accurately label product

Grind parts and plastic sheet

Be aware of cross contamination of materials

Clean packing table and area

Complete any required documents

Follow instructions given by the Supervisor or Lead Packer
Packer Requirements:
Must submit to a background check and drug screen

Ability to lift to 40 pounds unassisted and stand for the entirety of the shift

Must wear required PPE including steel toe shoes, hairnets, and ear plugs.
Malone is an Equal Opportunity Employer
408

KY, Louisville
louisville, kentucky
Louisville, Kentucky
kentucky louisville,
Kentucky Louisville
louisville kentucky
louisville kentucky
louisville, kentucky


KY, Shepherdsville
shepherdsville, kentucky
Shepherdsville, Kentucky
kentucky shepherdsville,
Kentucky Shepherdsville
shepherdsville kentucky
shepherdsville kentucky
shepherdsville, kentucky

Kentucky Louisville