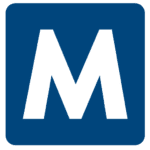 Malone
Apply with Google
Apply with Linkedin
Apply with Indeed
Job ID: 100150
Great opportunity to work for a leading American e-commerce membership-based retailer offering natural and organic food products. Hiring Picker/Packer positions for Thrive Market.



NO EXPERIENCE NECESSARY!


Starting Pay: $16.50 per hour

Looking for full-time hours and OT, we have those hours too!

Clean, climate-controlled facility

GREAT insurance program

$10 copay for Dr. visits and $5 prescriptions at a VERY LOW COST



Now hiring Picker/Packer!

Picking and Packing orders. Pickers will receive and order on their hand-held computer and they will fill the orders to be placed in a tube, then the packers will pack the orders in a box.
Apply now and expect a phone interview within 24 hours!
Malone Workforce Solutions is an equal opportunity employer.
410

IN, Greensburg
greensburg, indiana
Greensburg, Indiana
indiana greensburg,
Indiana Greensburg
greensburg indiana
greensburg indiana
greensburg, indiana


IN, Greensburg
greensburg, indiana
Greensburg, Indiana
indiana greensburg,
Indiana Greensburg
greensburg indiana
greensburg indiana
greensburg, indiana

Indiana Greensburg